TACOS. TEQUILA. TRUE TEX-MEX
From the wood-fired grilled fajitas to the cheese enchiladas with chili con carne, Paco's menu showcases the freshest quality ingredients. The deliciousness is in our details. Each dish was crafted under the expert guidance of James Beard award-winning Tex-Mex culinary expert and cookbook author, Rob Walsh.
Central to the flavor-packed dining experience is the bar, with over 100 tequila varieties, several outstanding wines and a selection of beers from Texas, Mexico and North Carolina.
Feel free to drop us a word at info@pacostacosandtequila.com or to keep up with our events and specials, sign up for our newsletter by clicking here!
Make a Reservation
POWERED BY OPENTABLE

CALL IN YOUR RESERVATION
Call (704) 716–8226 from 11a – 10p daily, or book online above with OpenTable.
Reservations required for parties of 6 or more.

Sample of our Cocktails
Pineapple Mint Margarita

pineapple and mint infused el Jimador blanco, house made sour, and pineapple juice shaken with mint leaves topped with a splash of Sprite

$10

Margarita with No Name

el jimador blanco 100% blue agave tequila, and housemade sour

$8

Rusty El Camino

sauza hornitos reposado tequila, cointreau, blood orange puree, lime juice & housemade sour

$10

Cadillac Margarita

"Top Shelf" - El Jimador Añejo, Cointreau, house sour, lime juice & a splash of orange juice

$11

Cucumber Jalapeño Margarita

Jose Cuervo Tradicional silver tequila, cucumber puree, lime juice, house sour, shaken with fresh slices of jalapeño

$10

Slim in the Saddle

Sauza blue silver tequila, cointreau, lime juice & agave nectar

$10
Daily Features
Monday

$3 Cans • $9 Rusty El Camino

Tuesday

$6 No Name Margarita • $3 NC pints on draft

Wednesday

Flight Night • $3 Mexican bottles

Thursday

$3 Shiner Bock • $9 Spicy Paloma

Friday

$10 Top Shelf (Herradura Anejo) Margarita

Saturday

Ace's High

Sunday

$3 OMB pints • Half price bottles of wine
Private Dining
At PTT we celebrate authentic vibrant Tex-Mex food and feature over 100 unique tequilas.  Our convenient location in Charlotte's SouthPark offers two stylish and relaxed private dining spaces that are perfect for business & social gatherings and special events. All of our menus will be tailor-made to suit your needs. If you'd like to reserve space for your next event please contact Mark Darvill and allow Paco's staff the opportunity to create a memorable experience for you and your guests.
Main Dining Room

In the Private Dining Room, you and your guests can enjoy a festive atmosphere, with tables and booths, and give you a front seat to our kitchen.
If your group is celebrating a birthday, rehearsal dinner, or a special celebration this space can be made as formal or informal as you choose. This dining area seats 50 and is wonderful for up to 70 people to mingle.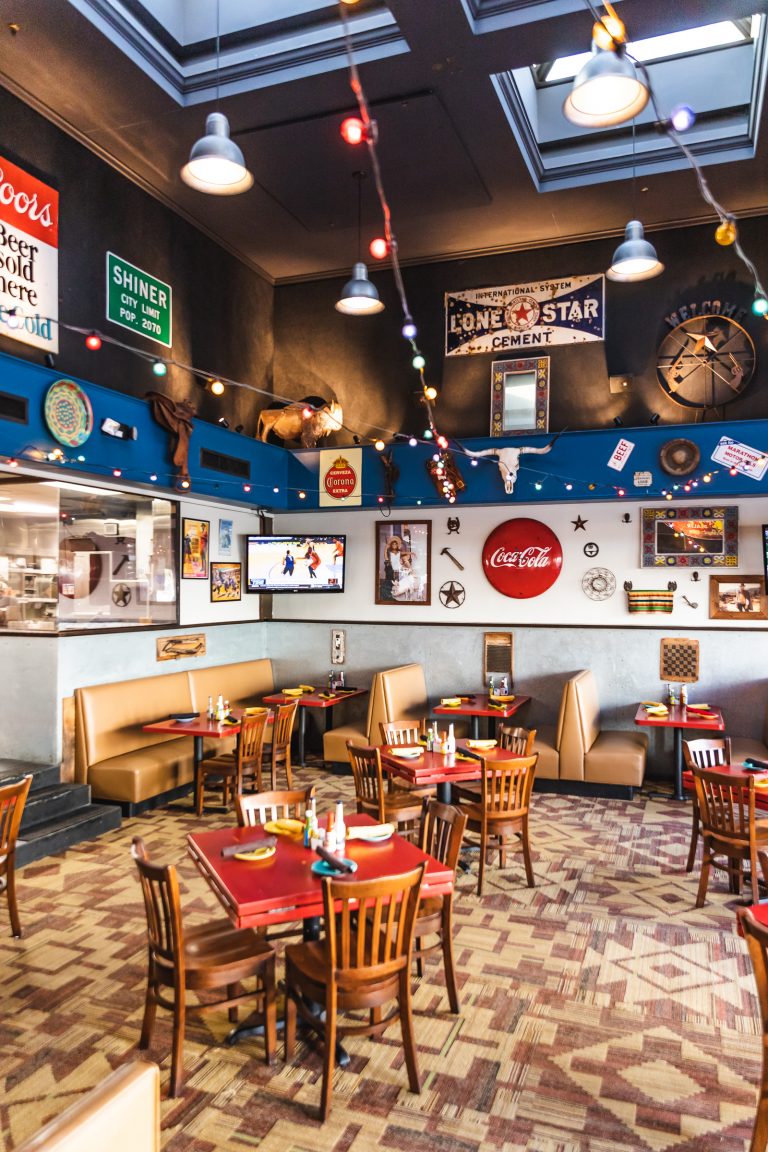 GIVE THE GIFT OF GOOD TASTE